Emotional Support Animal Letter Colorado
Get endorsed by the Local health professionals.
Struggling with your mental health issues, get a recommendation from our licensed professionals for an emotional support animal letter in your state Colorado. We provide recommendation in just 24 Hours.
Acquiring an ESA Letter in Colorado
Obtaining an ESA Certification in Colorado can be done in person as well as online. People feel ashamed of talking about their mental illness, so when it comes to visiting a doctor concerning mental issues, people think of escaping themselves. And this is the reason that they keep on struggling with their mental condition. 
Technology made this easier by providing these services online. There are ample online service providers that own the legal rights to offer legitimate services. There is a simple procedure that will help you get the legitimate ESA Letter.
Fill Online Evaluation Form
Initiate the process by filling up an online evaluation for assessment purposes. This online evaluation form includes the details of a person of the individual applying for the Emotional Support Animal Letter and its medical information. 
Licensed Mental Health Professional will Contact you
 After evaluating the online form and medical details of the person, a state-authorized mental health professional will contact you for the further evaluation process. The Licensed Health professional will prescribe an Emotional Support Animal if qualified for the health condition.
Receive your ESA Prescription
Receive your downloadable ESA prescription through email and enjoy the privileges offered by the governing authorities.
Elements of a Legitimate ESA Letter
A legitimate emotional support animal letter must indicate that the person is taking therapeutic benefits for treating the intense emotions, anxiety, or any mental illness.
Must be written on state-licensed mental health professional's letterhead.
Therapist's name and signature.
Therapist's license number.
Date of the license, and state where it's issued.
The need for an ESA for treating the individual's mental health.
Details of the pet may be included.
Emotional Support Animal Letter in Colorado
Colorado is ranked as one of the most dog-friendly places and living with your ESA in Colorado is uncomplicated. Colorado is an ideal place for pet lovers. The beautiful landscapes, river valleys, mountains, deserts and its incredible efforts to let an individual live with its Emotional Support Animal differentiates it from other locations and makes it a perfect place to live with an Emotional Support Animal. The most popular category of Emotional Support Animals acquired in Colorado is a dog. This is the reason why Colorado is ranked on the top amongst many. 
An Emotional Support Dog offers comfort, love, affection, care, and camaraderie to someone who is suffering from anxiety, stress, or any mental illness. Though, these are treatable using anti-depressant pills or any other treatment but getting this treated from an Emotional Support Animal is always an acceptable way of dealing with this. Acquiring an Emotional Support Dog is trouble-free and uncomplicated in Colorado that requires a single legal document to get all the privileges. Emotional Support dogs are protected under specific laws with the help of an ESA Prescription Letter duly signed by a Licensed Mental Health Professional. 
An Emotional Support Animal Letter is a recommendation which states that an individual is taking the therapeutic benefits from the Emotional Support Animal for recovering from intense emotions and mental illness. Acquiring an ESA Letter from a legitimate Mental Health Professional grants you some special privileges like to stay and fly with your ESA. California has passed some state laws as well for reducing the struggle for jobs and transportation.
Ailments to Qualify for ESA
Several conditions are recognized under the Diagnostic and Statistical Manual. They include but are not limited to:
Anxiety
Depression
Panic Disorders
Bipolar Disorder
Attention Deficit Disorder
Post Trauma Stress Disorder
Cognitive Disorder
Phobias and fears
Learning Disorders
Who Can Write an ESA Letter in Colorado?
A state-authorized Mental Health Professional must prescribe an ESA Letter. This includes the following health care professionals.
A Primary Care Physician.
A Licensed Therapist.
Any Licensed Mental Health Professional.
A Licensed General Physician.
The person prescribing the Emotional Support Animal Letter must be a state-licensed Medical health care profession that includes the following professionals.
Physicians
Psychologists
Psychiatrists
Licensed Clinical Social Workers
Licensed Nurses
Licensed Practitioners
ESA Housing Benefits
Live in no-pet housing
No more pet charges
24 X 7 Online ESA Letter Support
A hassle-free downloadable copy of an ESA Letter.
Emotional Support Animal Laws Colorado
An ESA prescription is a recommendation letter that states that the individual is taking the therapeutic benefits from the emotional support animal. An Emotional Support Dog doesn't require any unique pieces of training or pet registrations like service animals or pets. 
As per the Federal and state laws, an Emotional Support Dog in Colorado is protected under the following regulations.
As per the Fair Housing Act, people with some emotional or mental disability can live with their Emotional Support Animals in the residential areas devoid of any pet policies. There must be no discrimination among the individual, and the landlord must not restrict an ESA based on breed, weight, or size.
Denver International Airport Dog Park
Denver International Airport has its hotel and dog park. Most places on the International Airport don't allow the presence of pets. But Denver International Airport offers a very dog-friendly hotel and park that facilitates calming and relaxing the dog before flying.
Well as the name of the location indicates that it has a single tree dog park. But believe me, it has tons of trees where you can walk with your dog and let your dog play as the dog wants. 
This is a place that is well-admired by the people. An individual with its Emotional Support Dog can relax and play with the dog before flying. 
Acquire Online Services with
ESA Letter Colorado
ESA Letter Colorado is committed to providing legitimate ESA prescriptions for years and is a trusted source by many. An honest ESA Letter is an authoritative tool that can lend a hand in your hard times. Just ensure that you are acquiring the real one and we at ESA Letter Colorado promise to serve you with legal Emotional support animal certifications. 
Don't get fooled by fake online services.
Choose ESA Letter Colorado and get legitimate!!
Rabbits as an Emotional Support Animal
American Rabbit
American Rabbits are calm and sweet-natured. American rabbits are shy and provide love and support to their owners.
Belgian Hare Rabbit
Belgian Hare Rabbits are the oldest breed among the other rabbit breeds that require high maintenance. They endow with the desired love and care but adhere to a nervous personality.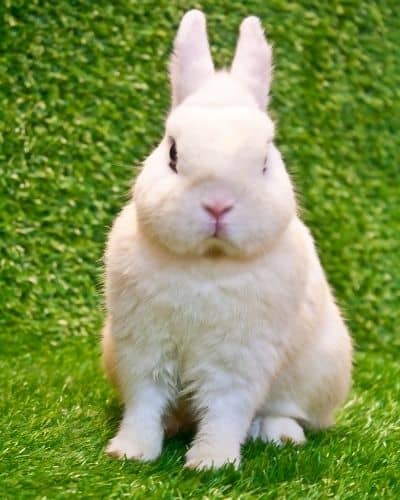 Blanc de Hotot
Blanc de Hotot is spotted by its eyeliner and performs well with the children. They love taking walks and are well admired for their bond of love with their owners.
Californian Rabbits
Californian Rabbits are the best to play indoor and outdoor with their owners. These cuddly creatures love to interact with their owners and are playful.
Where You Can Adopt an ESA in Colorado?
PawsCo: PawsCo is the well-admired and popular stop for the adoption of animals. They assure that the animals are ready for adoption and well-socialized to help the individuals with the mental conditions.
All Breed Rescue and training: All Breed Rescue and Training is a one-stop solution for getting the socialized pet which is ready for adoption. It is located near Colorado Springs. Get the Emotional Support Animal of your choice.
South Platte Valley Humane Society: Well admired animal shelter in Littleton popular for the well-socialized animals that are ready for adoption.
Want to Get Your Pet Certified?
Get Started Now.